KINGSTON VISIT
Saturday 30 April 2022
On Saturday 23rd April, three intrepid, OK thirsty members met up by Kingston Bus Station. Original intention was to head straight to the St George's Day Beer Festival weekend at the Willoughby Arms in the nearby back streets.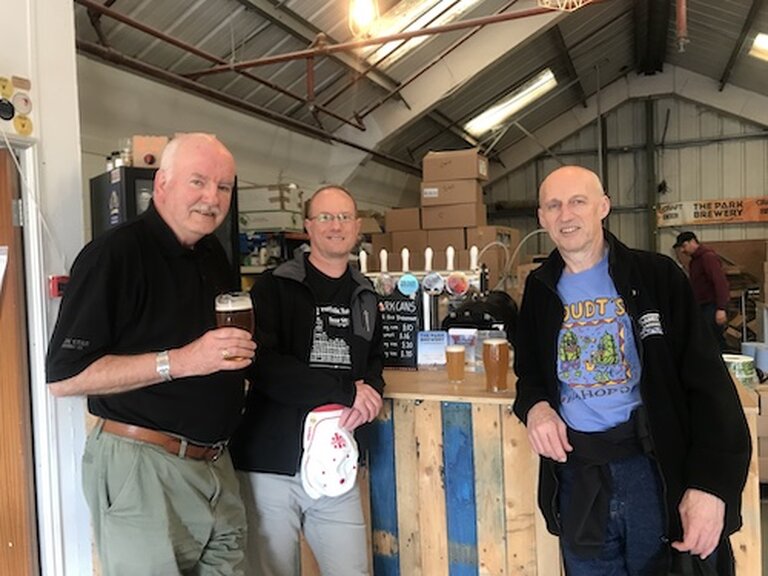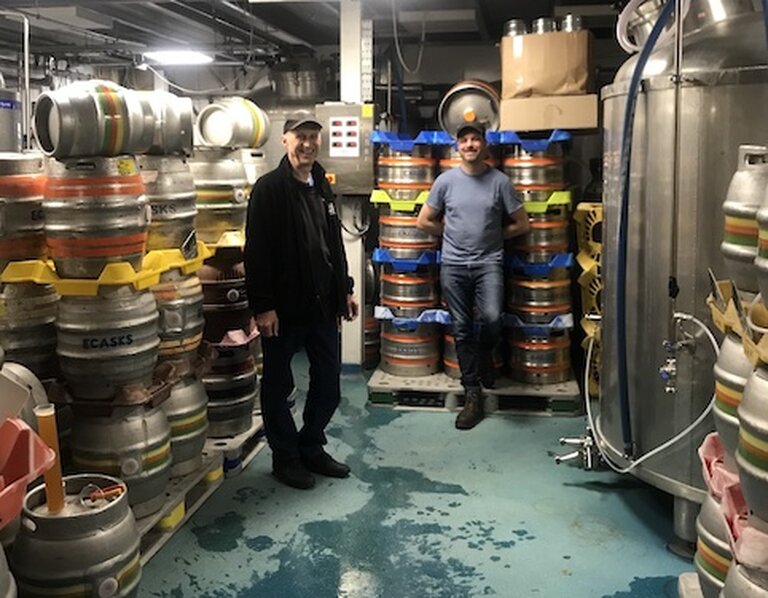 However, Steve had a great idea, so we first visited the Park Brewery Tap Room in an industrial unit in Hampden Road. It looked closed from the outside, but we were daring, and tried the door handle which gained us entry. Taproom is up a flight of stairs above the brewery, which of course we also visited. There was a mix of keg and cask available, and between us we tried several including Dawn Pink Brut IPA, 1637 Pils, Field Haze Pale Ale, Saw Pit West Coast Pale, and Ballet Loop Table Beer.
Before we got too comfortable, we moved on to the award winning Willoughby Arms as originally planned. Beers from over 20 independent breweries were available, too many to mention, so here is list WilloughbyArmsBeerListPDF23-04-22 with apologies for beer stains.... Fortunately reasonably priced pizzas were available to soak up some of our liquid refreshment. Very much a locals pub, and if you want to watch sport, there must have been half a dozen screens in the other bar area. All in all, a really great day.