PERSEVERANCE BEER FESTIVAL
Sunday 30 January 2022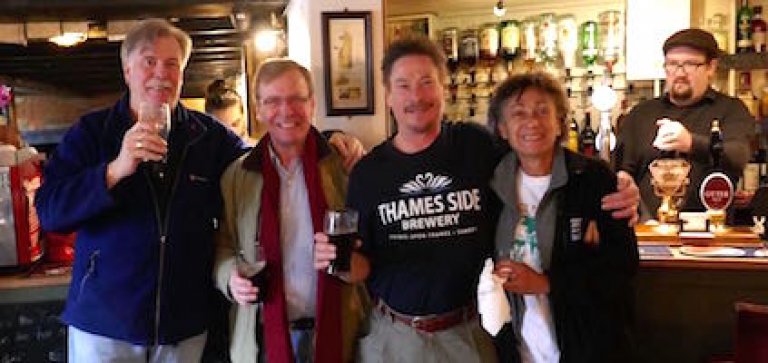 The Perseverence, Wraysbury once again held their excellent Pie & Porter Beer Festival from 14th-16th January 2022. Nick produced 100's of delicious pies to absorb the great porters & stouts on offer.
Several Branch Members managed to get along to join members from our neighbouring Berkshire South East and Slough Windsor & Maidenhead CAMRA Branches.
As well as meeting up, the reason we were of course was ..... the Perseverance Pie & Porter Beer List. The nice thing about this festival is not all ales are available on the first day .... so you have to go back!
Picture was taken at a previous festival, must remember to take a piccie next time.