Barley Mow Shepperton Gets Special Award
Tuesday 17 August 2021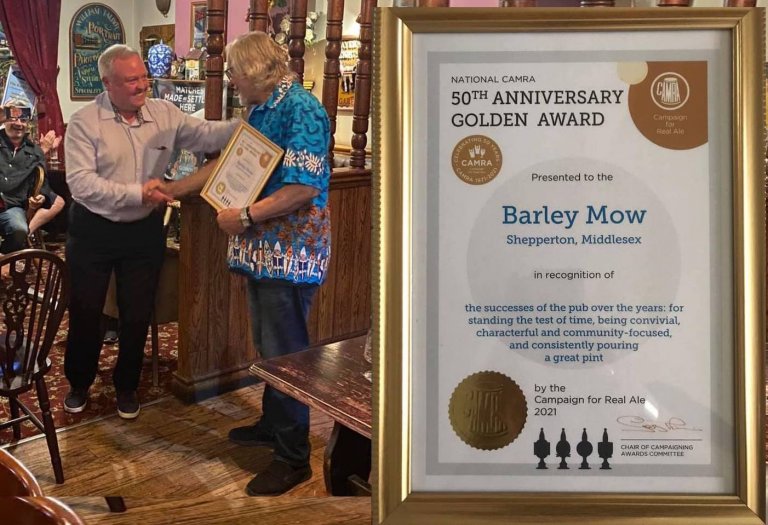 The Barley Mow in Shepperton Green, is a previous CAMRA Branch Pub of the Year, and has also regularly appeared in the Good Beer Guide, for consistently poured great pints and a warm welcome.
It has now been granted a CAMRA Golden Award for standing the test of time. It has, and continues to make, a significant contribution to CAMRA's aims, helping us get to where we are today.
Next time you're over Shepperton Green way, why not check it out? Well done John Keary and his team.