*BRANCH SOCIAL* LALEHAM WANDER
Saturday 11 June 2022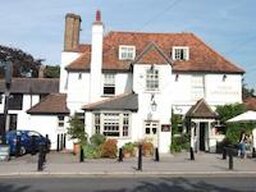 Joint BRANCH SOCIAL with Kingston & Leatherhead Branch. Meet at 1pm at the Three Horseshoes* in Laleham, then wander up to Staines via various pubs including the Wheatsheaf & Pigeon and maybe the Beehive, a community focused wet led pub; OK a traditional back street boozer.
Finish at brand new Thames Side Brewery Last Hop on towpath by Staines Bridge around 4.30pm.
*Bus 458 between Staines > Shepperton > Walton > Kingston stops nearby.